2022 | Residential & Accommodation
Hudson Quarter, York: construction of 127 luxury apartments in four blocks, completed in 114 weeks. 
Client: Palace Capital 
Contract: Design and build 
Value: £35m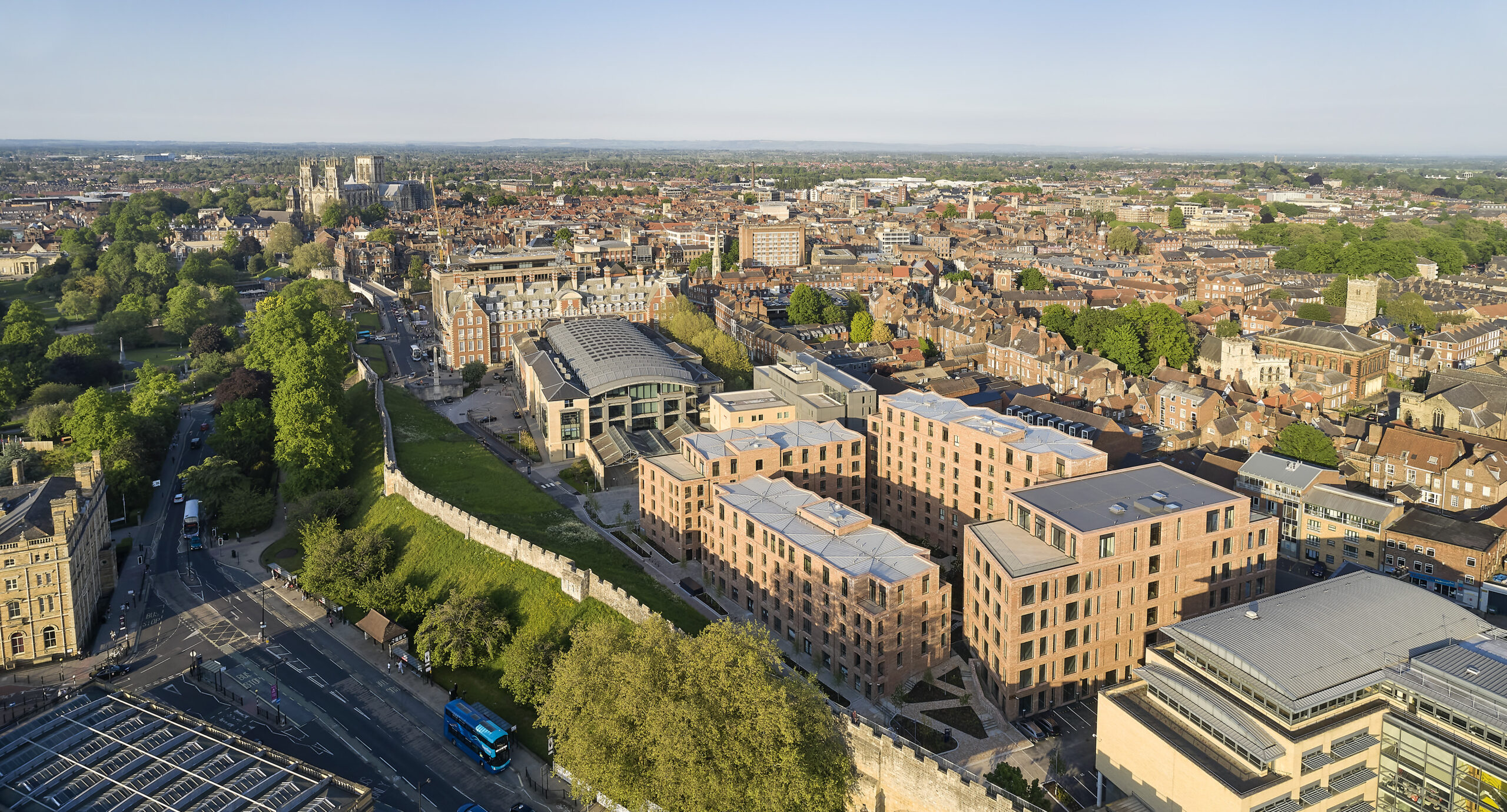 Jason Sims' construction career ranges widely, not just across decades and development types but also along the full career ladder from apprentice joiner to project manager. All that, plus an earlier career as a rugby league player with Featherstone Rovers, gave the contractor's new client plenty of comfort that its residential-led scheme was in safe hands. 
And so it proved. Jason took over the preconstruction works after the client's demolition contractor had a prohibition notice served, and safely completed them.  
He repeatedly realised time and financial gains on the scheme. He introduced modular construction, having 194 pods built off site. He reused all the demolition rubble as a piling mat. He instigated a second gas supply to avoid piping gas through the soffits to feed another building.  
He switched the fire collars on all the concrete floors from surface-fixed to cast-in. And his early lockdown-sensitive bulk procurement exercise avoided the price fluctuations and supply difficulties experienced by many schemes during 2020-21. 
Many of Jason's initiatives also reduced the number of site operations required. On a tight and highly visible site within the city's ancient walls, the reduction in drilling and spoil removal was greatly appreciated by the client.